Latest News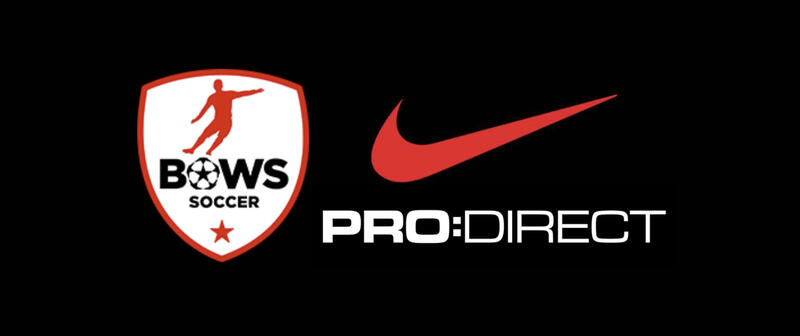 NEW PARTNERSHIPS
We have some exciting new partnerships joining Bows Soccer Academy.
As of the 1st April 2020, we will joining forces with Nike and ProDirect to provide further opportunities for our players.
Nike will provide all our players attending sessions for ages 5 plus with new premium Nike training kits at just a fraction of the high street cost.
ProDirect will be providing our players with online discounted football boot deals, training kits and equipment, helping your online experience to be far more efficient and pleasurable...along with exclusive access to premier league fixtures and other sporting events.
This will strengthen Bows Soccer Academy and the brand so that we are able to offer you, our loyal customers, and players the very best service we possibly can.

BOWS SOCCER ACADEMY TEAM